What Werner & Mertz is doing
Stem the tide of trash with a new circular economy for plastics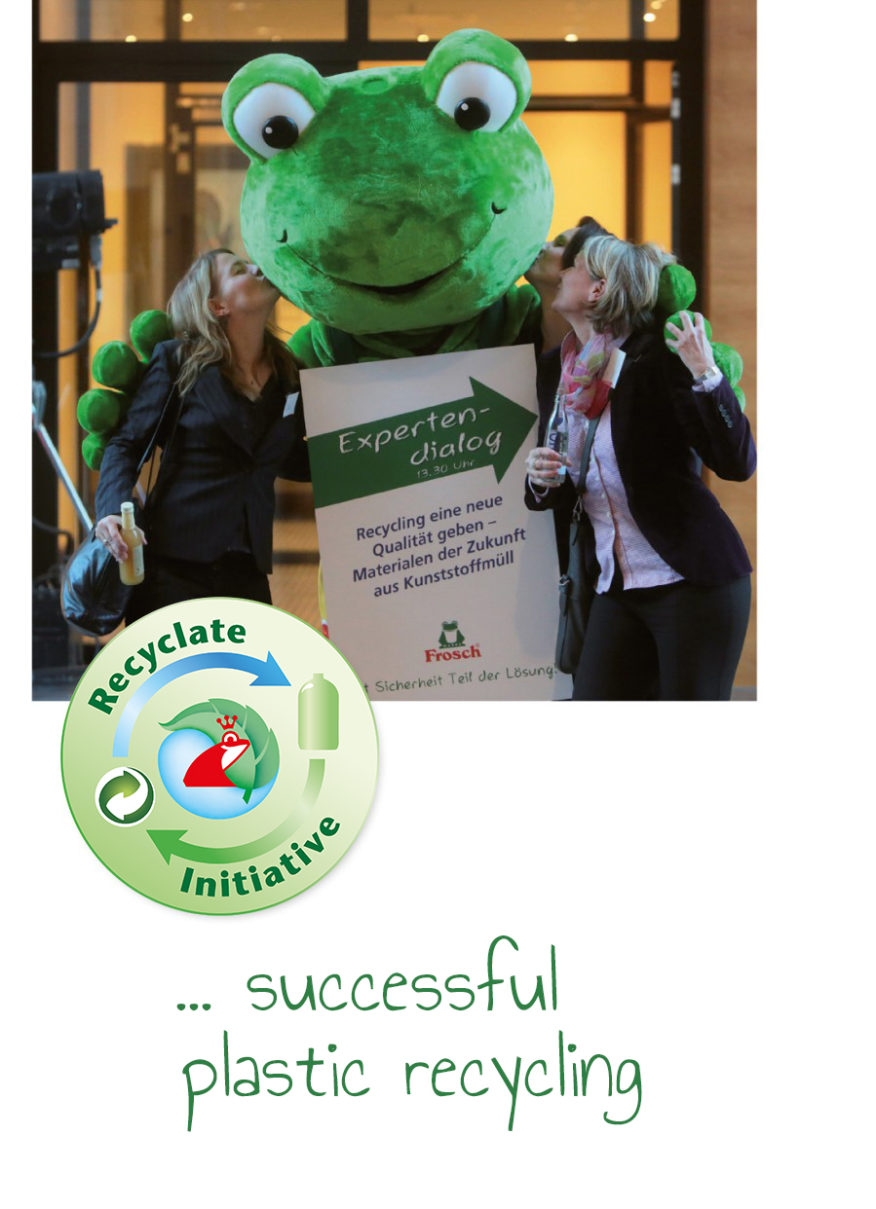 An EMF study predicts a fourfold increase in global plastic production by the year 2050. In the next 30 years the amount of plastic trash in the world's oceans also is expected to grow. If the global community does not organize plastic production, use and recycling by then, more plastic than fish by weight will be in the ocean in just a few decades.
Right now Werner & Mertz is engaged in organizing a genuine circular economy. The Recyclate Initiative was brought to life by Reinhard Schneider, CEO and owner of Werner & Mertz GmbH in 2012. The initiative sees used plastic not as waste, but rather as a source material from which new products can be created. So a new PET (polyethylene terephthalate) plastic bottle can be made from a used PET plastic bottle. The recycled and reused material is called "recyclates".
Thanks to the Recyclate Initiative, Werner & Mertz has already brought to market more than 390 million PET bottles made from 100 percent recyclates. Twenty percent of the recyclates was obtained from the Yellow Bag household waste collection system. The successes of the Recyclate Initiative include conserving raw materials, reducing CO2 emissions and preventing waste.
It is apparent that the world's oceans and coasts are being polluted by large pieces of plastic. Not as visible but just as serious are the problems caused by microplastic.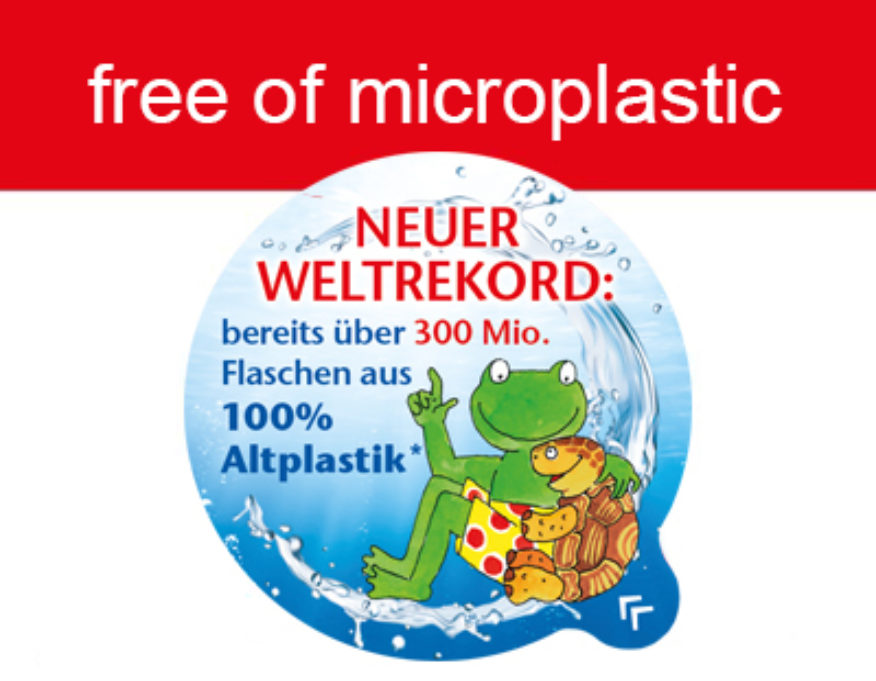 These small plastic pieces and fibers measuring less than five millimeters are tiny when produced (primary microplastic) for use in cosmetics, hand soap and cleaning products or when created as plastic trash disintegrates (secondary microplastic).
Werner & Mertz shows with its Frosch brand that there's no need for microplastic! The entire Frosch product range demonstrates its full ocean-friendly cleaning and care effect without microplastic.
Werner & Mertz follows the closed loop principle from product development and manufacturing to the bottling and use of our products.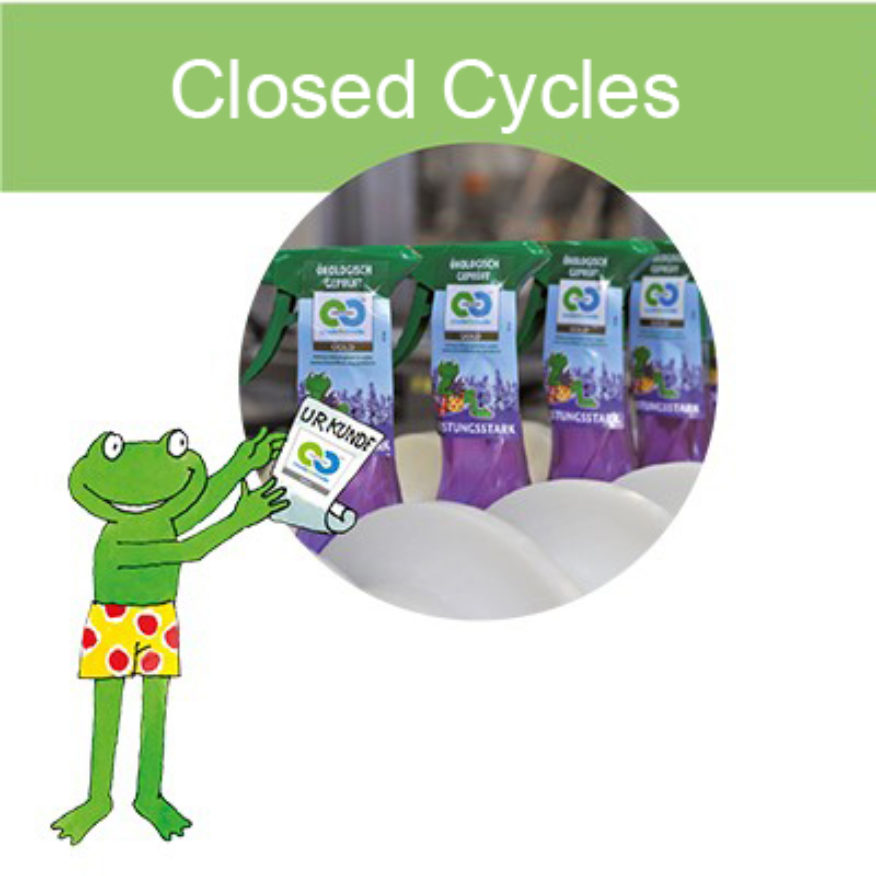 Every single step should aid and ensure recyclability – not only of the packaging. As an integrally sustainable company, we get our suppliers involved. With the raw material passport we developed in-house, we collect information about all supplied raw materials and other ingredients, providing much more data about raw material than required by law.
On the search for alternatives
No doubt about it – there's always room for improvement. That's why Werner & Mertz conducts research into alternatives for substances that do not yet match our understanding of sustainability.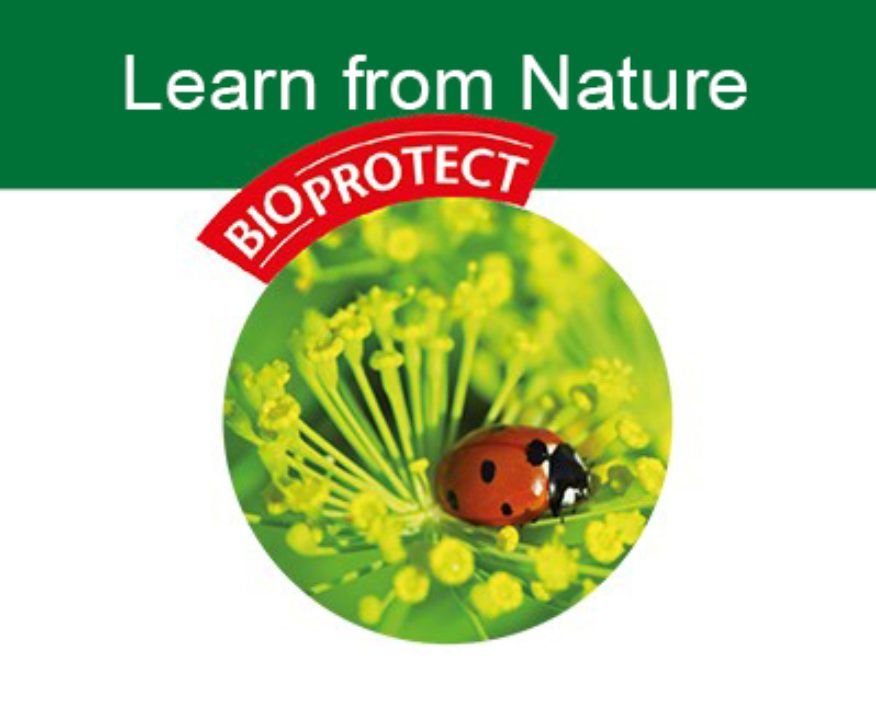 One example is synthetic polymers, which are criticized for their environmental impact. We search for and develop natural alternatives like chitosan. Since 2008 we have been using this bionic substance, which has outstanding waterproofing properties. It protects treated surfaces and textiles from moisture like the ladybug's elytra, the protective coating over the wings. Dew and rain simple bead up and roll off.