Milestones in the use of sustainable printing inks
Within the Recyclate Initiative, all packaging is developed in accordance with the Cradle-to-Cradle® principle, that is, designed from the start to go into a closed material cycle and to pose no risk to human health and the environment. Sustainable and healthy raw materials are just as important as packaging's recyclability after its use phase. That's why, in addition to the bottles and caps made of recyclates, sustainable printing inks are critical for a product's recyclability.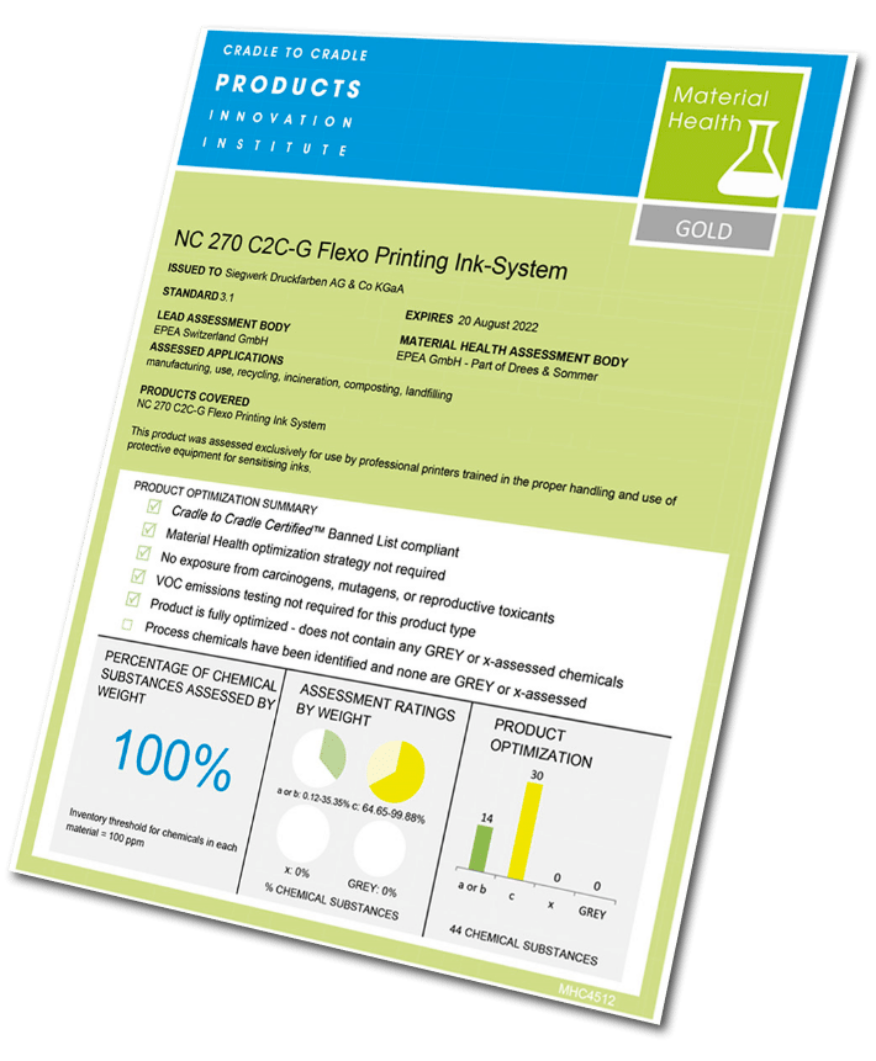 With the ink manufacturer Siegwerk Druckfarben AG & Co. KGaA, the EPEA Switzerland GmbH (Environmental Protection Encouragement Agency), and the global packaging and paper company Mondi, the Mainz cleaning products maker has developed a recyclable printing ink system for flexography which has been awarded Material Health Certification (MHC) GOLD. With the Material Health Certification, the safety of the solvent-based printing ink NC 270 is now confirmed scientifically for biological cycles. Gold certification is awarded exclusively to products that "do not contain carcinogens, mutagens or reproductive toxicants with plausible exposure routes," according to the MHC. The flexographic printing ink system can be used to print polyolefin plastic sheeting such as polethylene and polyproplylene.
The partnership began in 2016 when Siegwerk developed the Sicura Litho Nutri Eco label ink, which ensured that the bottle's PET would not be contaminated by ink migration when the label material was washed off. The PET could then be safely recycled and made into new bottles. In 2017 Werner & Mertz, Siegwerk and EPEA Switzerland developed a sustainable UV ink for offset printing as many pigments used in the standard process did not comply with the Cradle to Cradle Certified™ requirements for certification. The developed UV offset printing ink series also received MHC GOLD status. With the ink series NC 270 for flexographic printing, the Werner & Mertz Recyclate Initiative has developed the second important printing process for packaging.